Client

SheTime
Brand
UI/UX Design
Art Direction
Visual Design
Creative DIrection
Motion Design
Strategy
UX Strategy
Content Strategy
Content
Development
Front-end
Back-end
Technical Consulting
Embracing a full digital transformation was the main request of our client who wanted to enhance the brand image of his business, reach a larger customer base and boost the sales of his cosmetic products. Another challenge crowned with success by our audacious team after working on this project from the scratch, from branding to the development of an outstanding E-commerce website. She Time was the flower of our commitment, expertise and determination.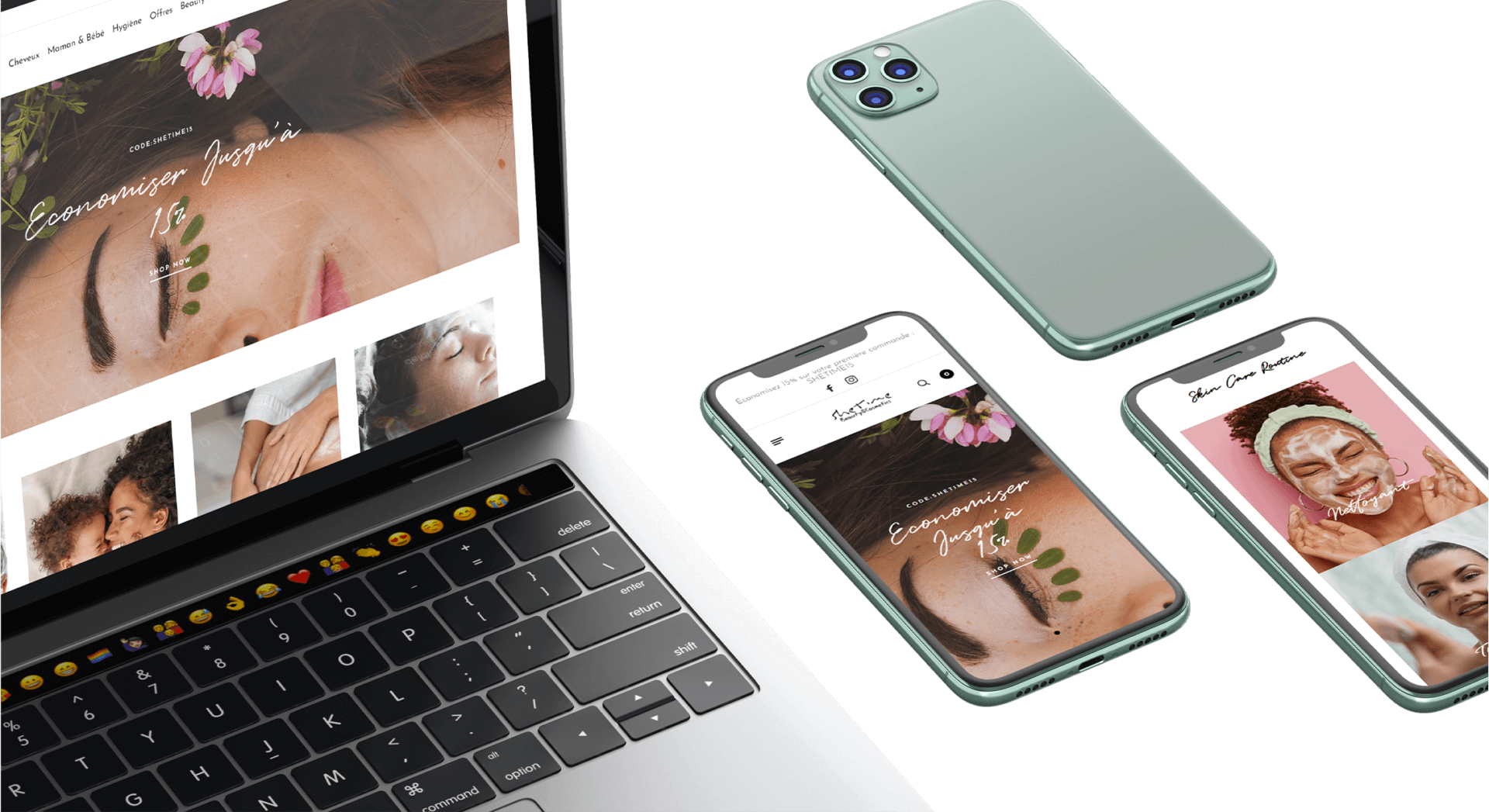 She Time Beauty & Cosmetics is for she, for her and for the glamour of women. Designing the logo of this project is no easy task. To create its visual identity, this cosmetics brand trusted Digietab's graphic design experts. To meet the needs of our client, we have made various propositions all sharing the same concept: a beauty product logo that conveys a sense of well-being and positivity. All the propositions captivated the client, but one of them completely drew his attention. It was one of our masterpieces, just like Aphrodite, the goddess of beauty, the logo enchants the eyes as it contains an emblem featuring a face of an extremely beautiful woman and a minimalist yet alluring text of the brand underneath.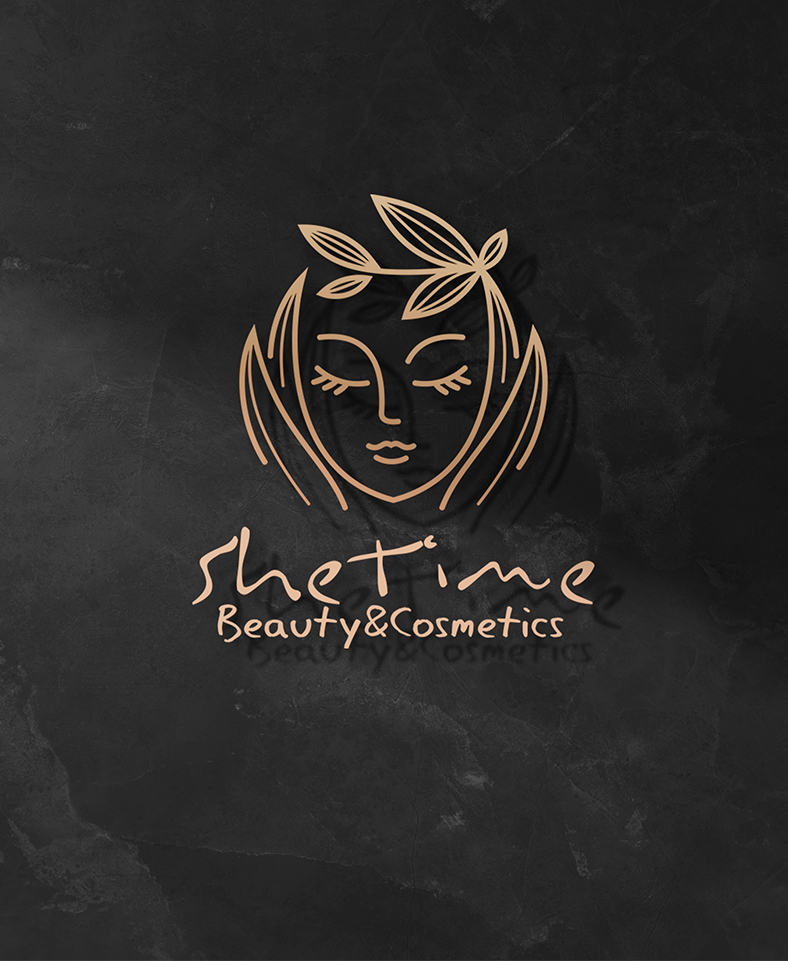 Branding
At Digietab, we strongly believe that branding is not just a name or a logo, for us it is the emotional response a company will provoke in its customers. Thus, our mission was to bring meaning to our client's business and his cosmetic products by building and shaping a strong brand image in the minds of consumers.

We have creatively worked on all the cornerstones of branding with a sense of beauty and well-being in mind, from research and naming, color palette and logo creation to setting the brand tone and the communication style. All the pillars of branding that we built were solid enough to establish a brand image that not only catches the consumer but also sets the stage for customer loyalty.
Unique logo design
You know that new logo you had in mind? We can design it for you. The team at DIgieTab work closely with businesses of all sizes to create eye-catching brand mark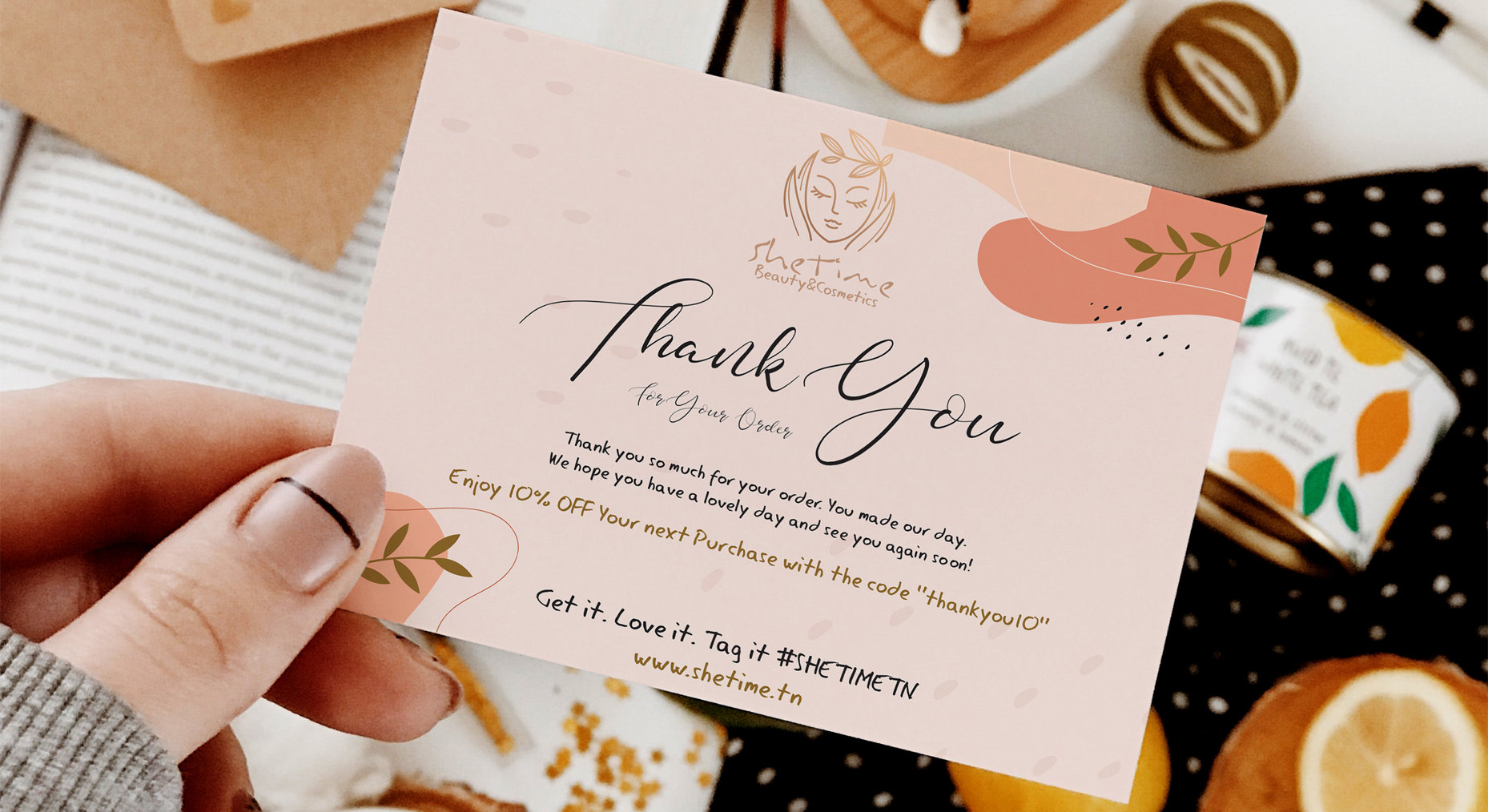 Unique Box Design
Providing the consumer with a smooth and premium buying experience from ordering to delivery.
Our creative designers were committed to designing a packaging box for She Time products that blends quality with aesthetics to ensure the safe delivery of the products in an attractive way. Working with brand consistency in mind, our digiteab team designed a packaging box that fully represents She Time, adds more allure to the cosmetic products, and guarantees their protection throughout the delivery process.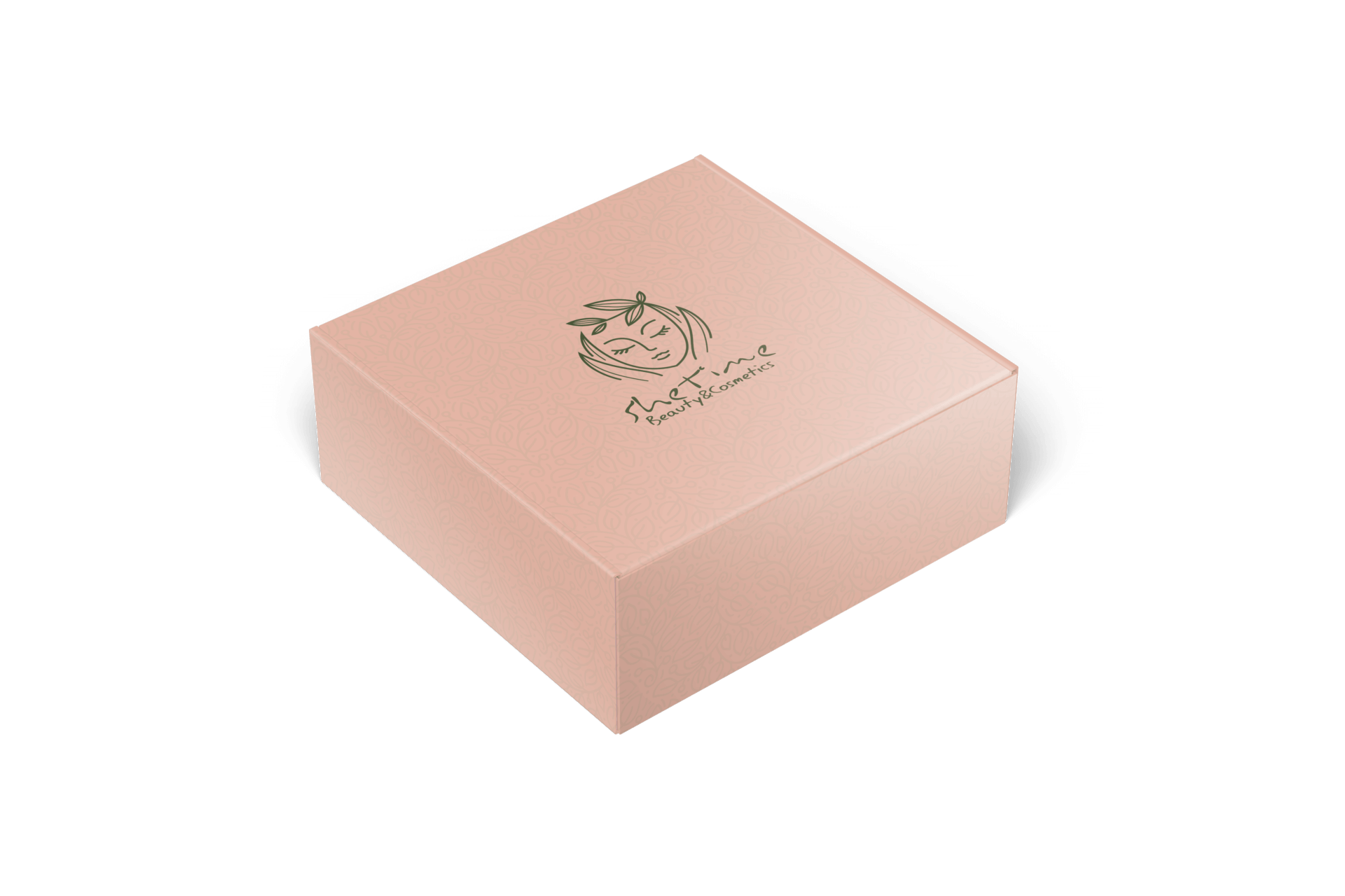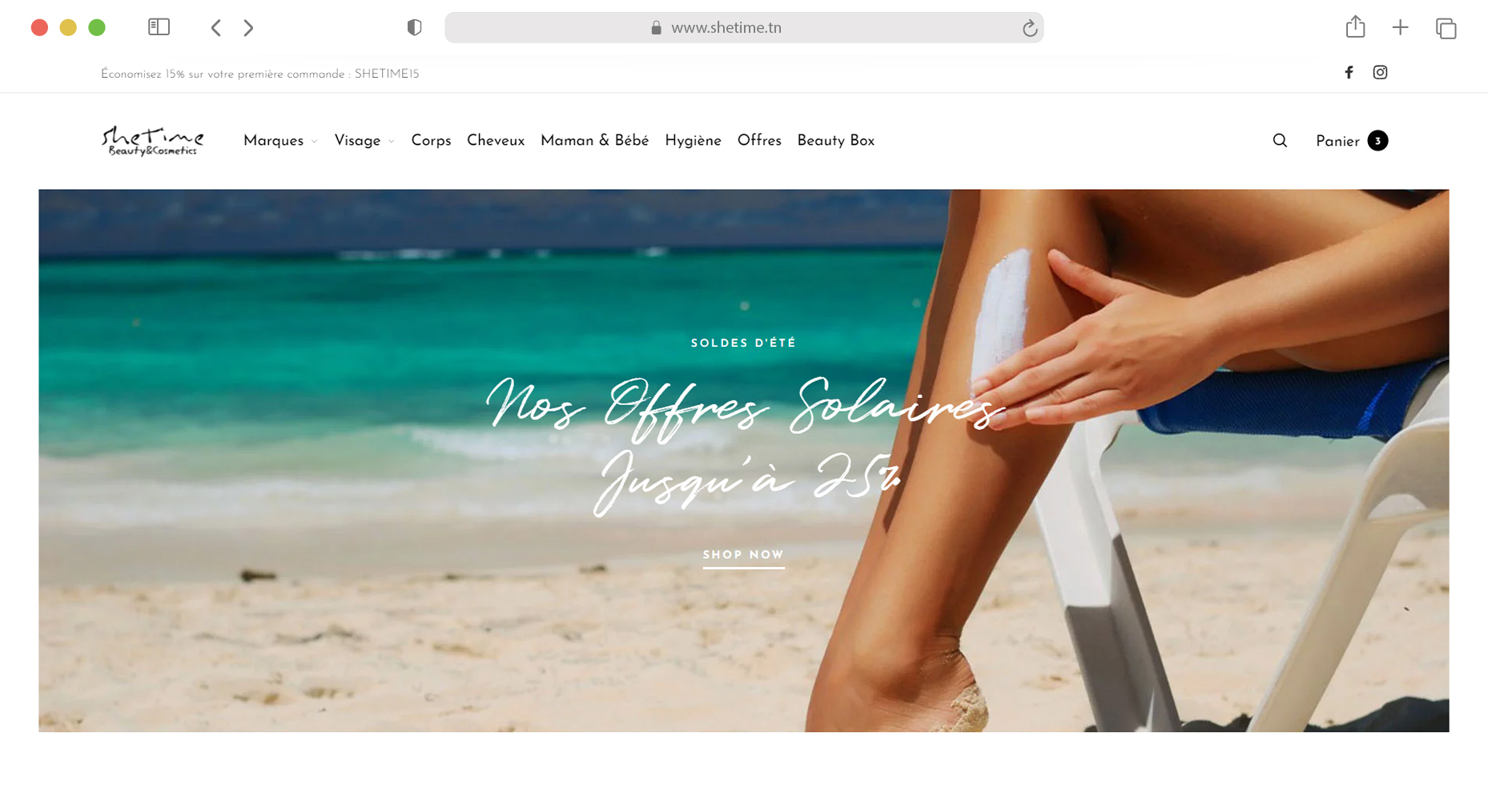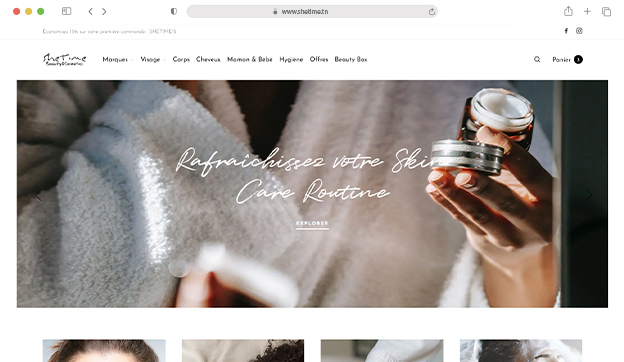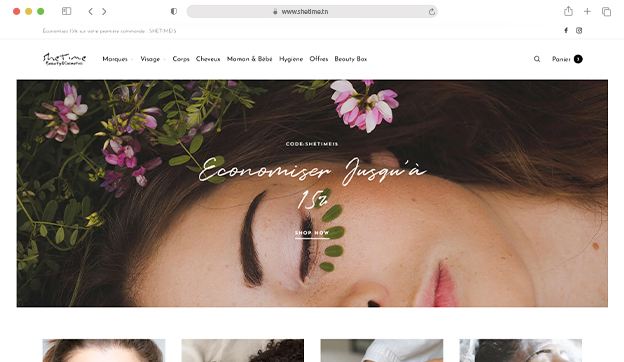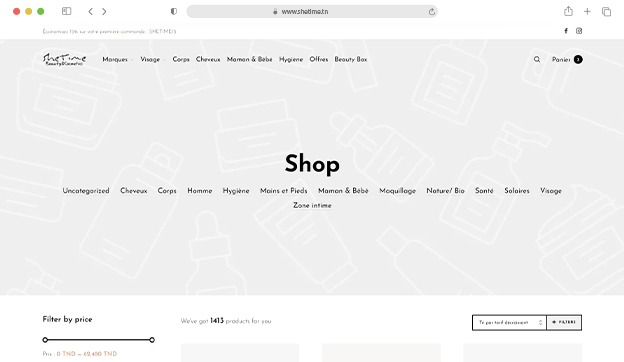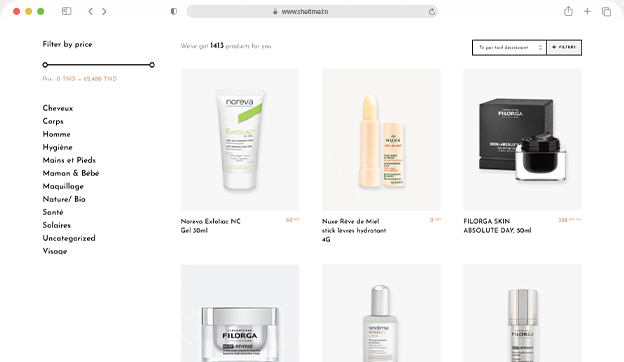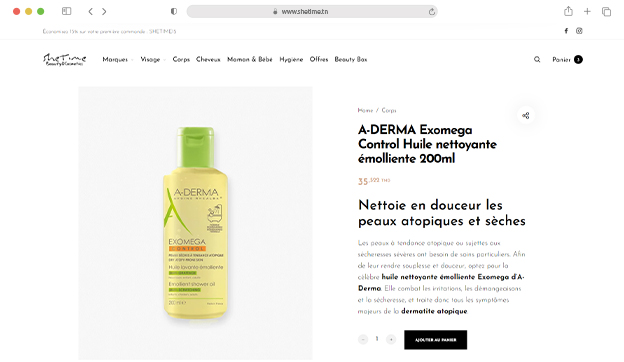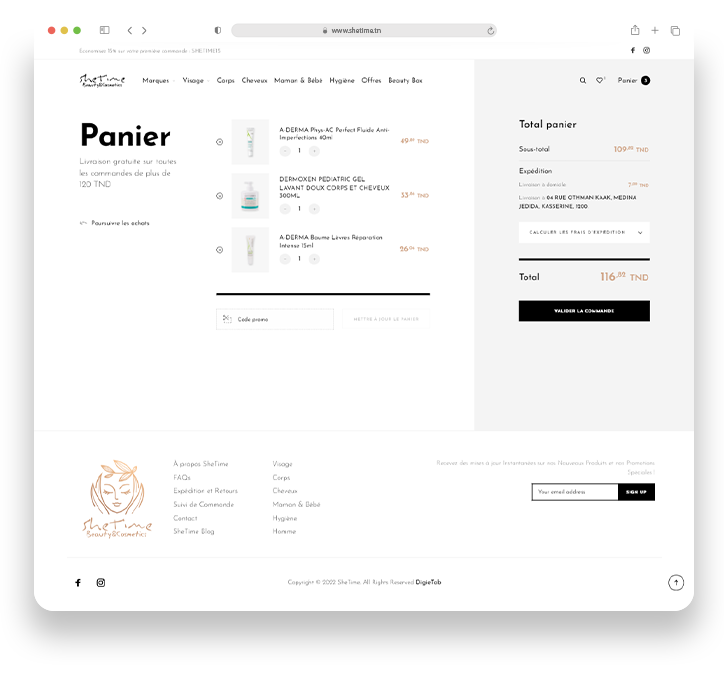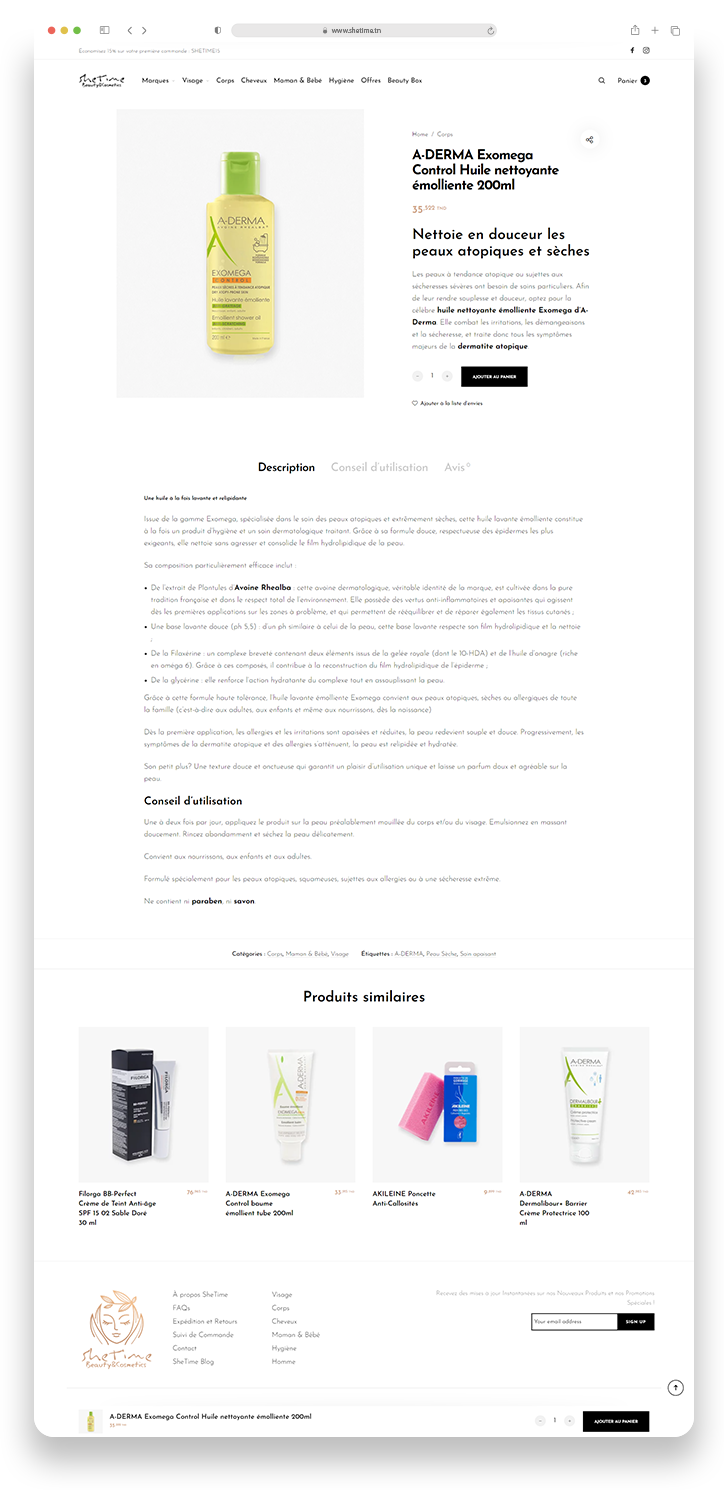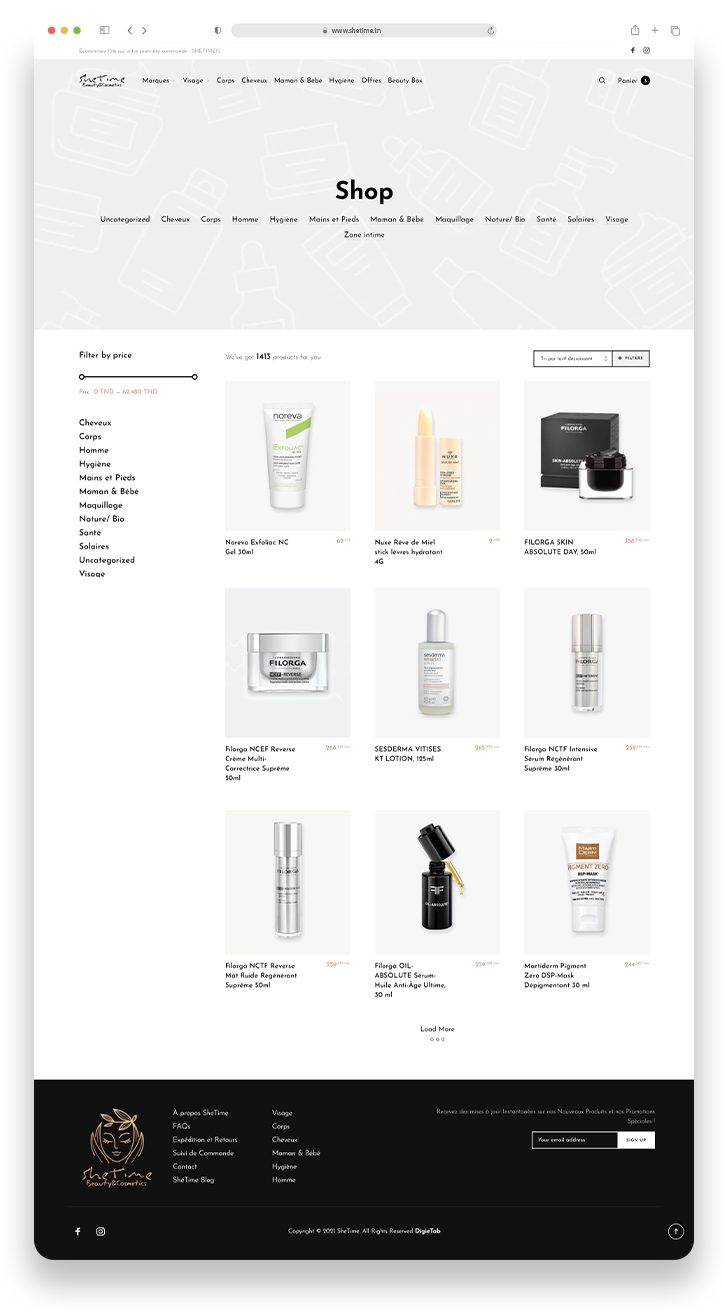 An Easier Shopping Experience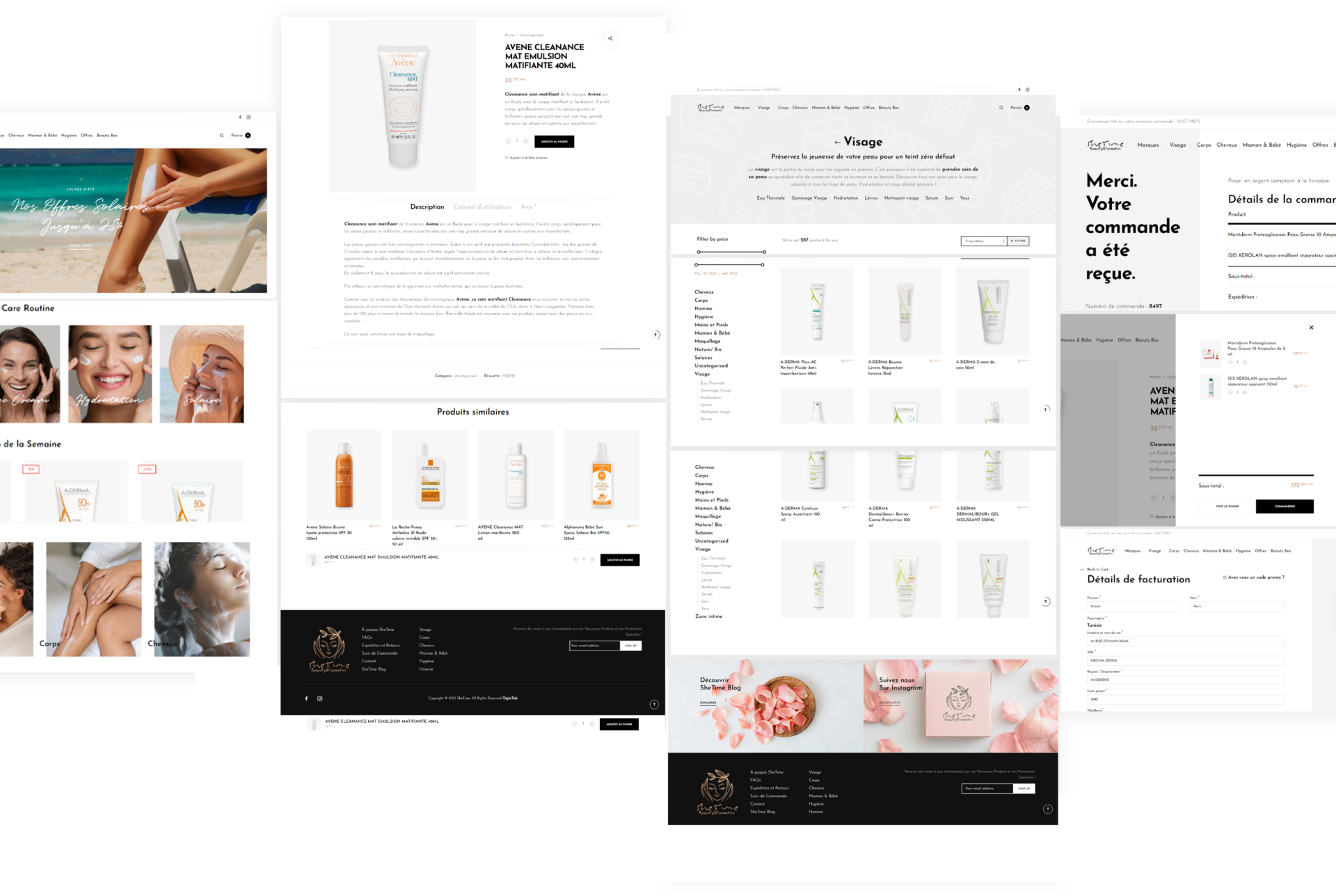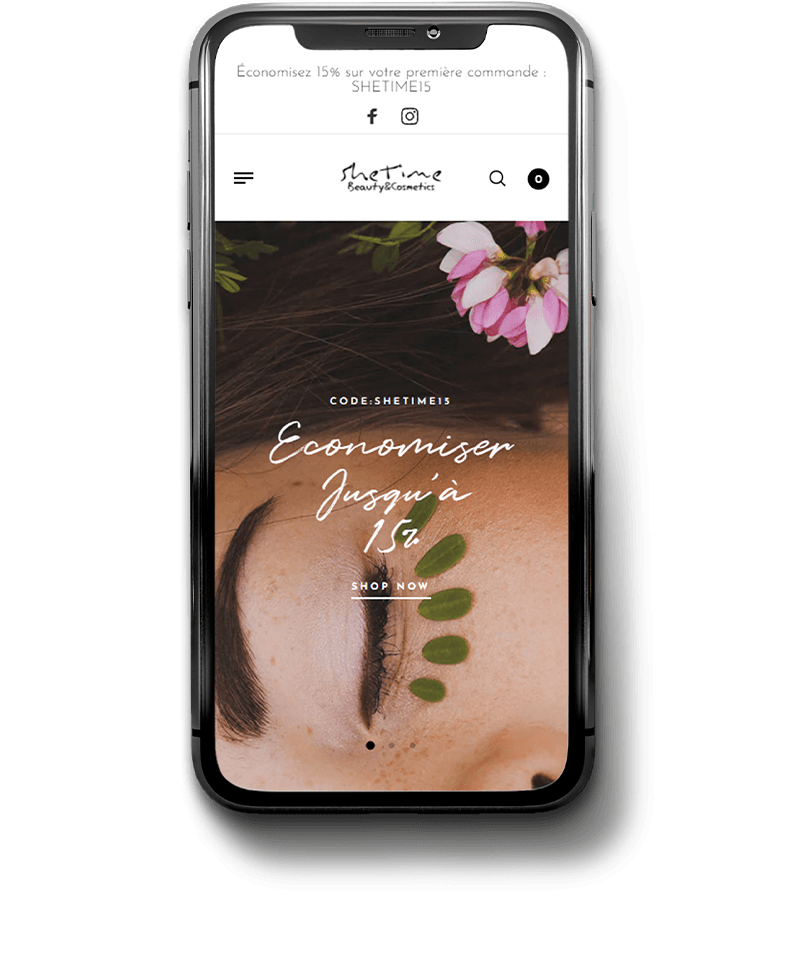 E-commerce Website design and development
The next step was to create the first point of communication between She Time and the consumer, so we designed and developed a high performance and user-friendly E-commerce website to be used as a showcase for the client's brand and as an online store to sell his products easily and efficiently. So we focused on the presentation of the products(the visuals), their composition, their elaboration, and the elements that differentiate She Time from the competition and make this brand unique and more accessible.
We also made sure that the user-experience on the website is optimal by offering smooth navigation, prompt online ordering and various secure payment methods as well as ensuring that this digital store is fully adapted to mobile devices.
Responsive Website
As over 90% of the world internet population use mobile devices to navigate the web, it is absolutely a must to have a responsive website. With this in mind, we made sure to develop a responsive and intuitive website for She Time, so we adopted the web design approach that aims to create an online store that offer an optimal reading and browsing experience for the user regardless of their type of devices (smartphones, tablets, desktops…).
Geared towards our client satisfaction, the She Time website is endowed with a responsive design that brings more potential contacts and boost sales. Because, yes, when the user is happy, and he can browse your page at will, even with his phone or tablet, he easily fills in your contact form. Better yet, he will buy your products and he will keep coming back to your online store. And that's customer loyalty.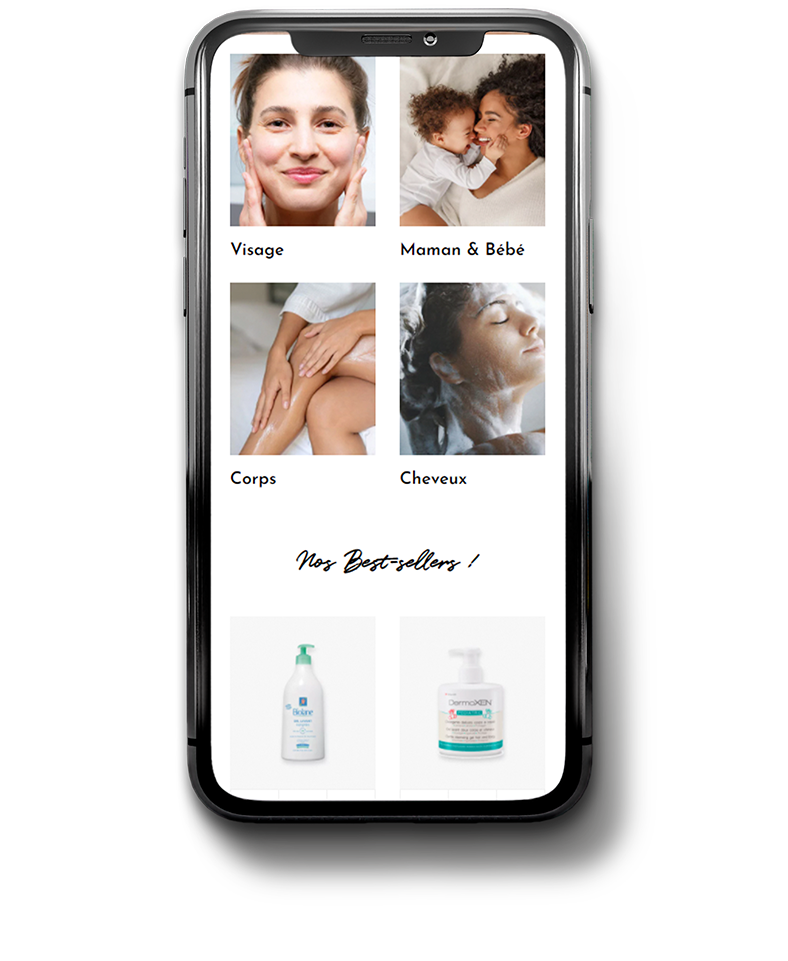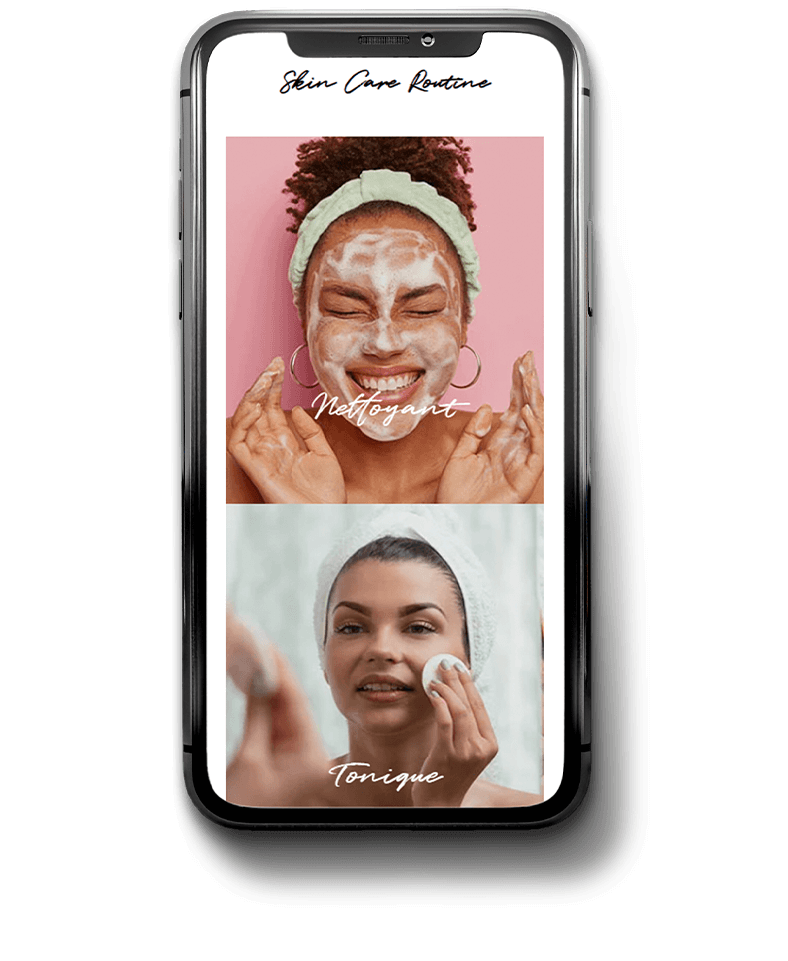 Mobile Friendly
DigieTab is a digital agency specializing in marketing, design and development of web sites. We design modular web sites which can be adjusted to fit any screen size or used for a product presentation using several different templates. This way you can use only the elements you really need (see our portfolio). The websites created by DigieTab are easy to work up with more pictures or videos making it an interesting place for both potential customers and online sellers themselves.
Outfitted towards our client fulfillment, the She Time site is supplied with a responsive plan that brings more expected contacts and lift deals. Since, indeed, when the client is blissful, and he can peruse your page freely, even with his telephone or tablet, he effectively fills in your contact structure. Even better, he will purchase your items and he will hold returning to your internet based store.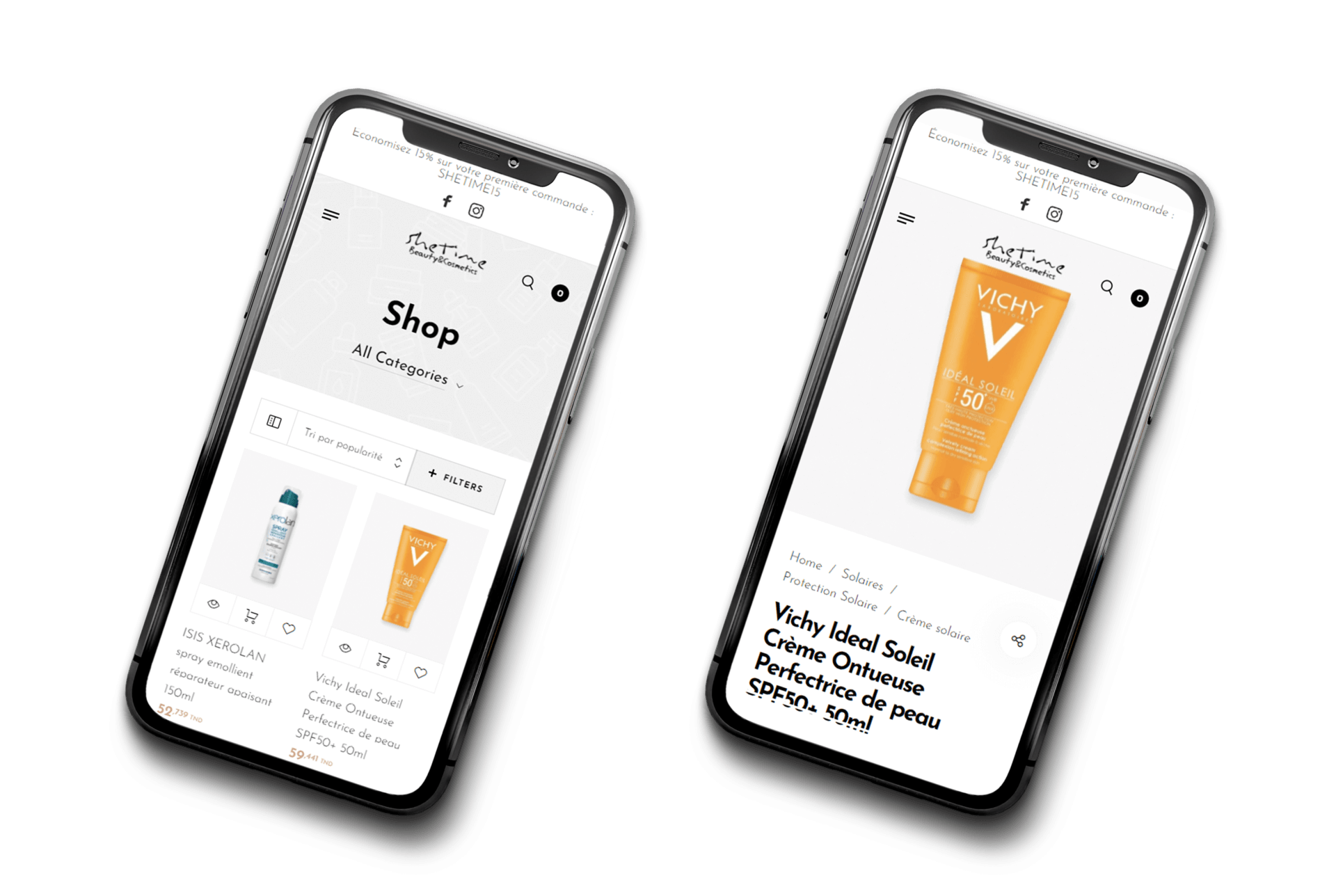 Content Strategy
Business owners must be on top of their digital game in order to stand out amongst other businesses.
But the whole concept of social media marketing is confusing and overwhelming. There are a million sites, social media posts are updated regularly including Tweeting, Tumblring…
It's all about making it easy for you. We can create killer content strategies that help you connect with your target market on the platforms they use most (duh!) but we can also get that same information to your customers in a multitude of ways they will actually read and enjoy – so you're not just shouting into the void! We set up/maintain all social media platforms for you!

Community Management
How do you find the right person to manage your social media content? How do you know they can create engaging content? And how to keep them engaged to ensure that your brand is being accurately portrayed over time?
Our community managers are sales people who are contracted by marketing agencies, small business owners and individuals to create buzz, traffic or leads for their company through various social media outlets.

Digietab provides you with tailored community management solutions!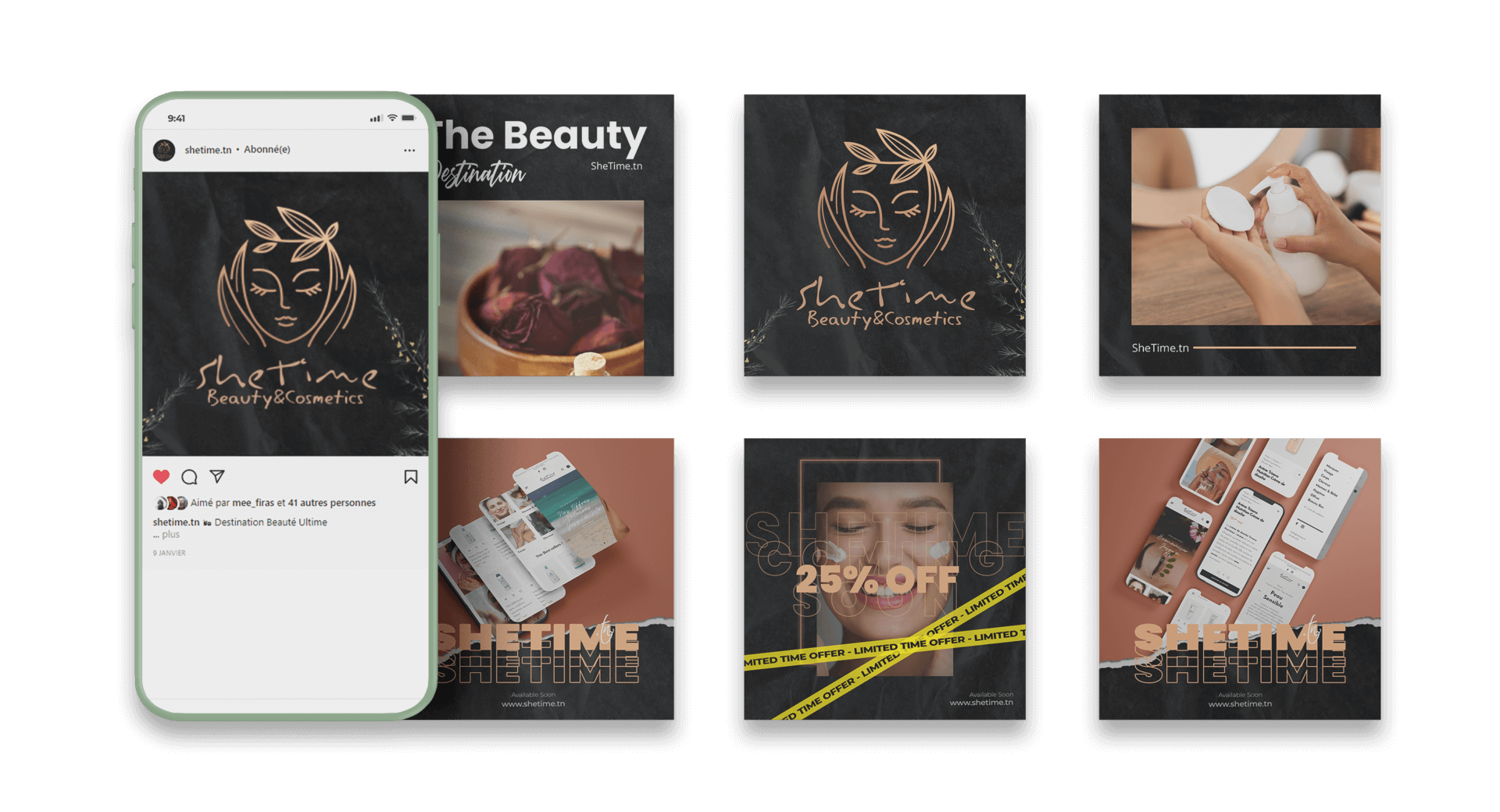 Viral Marketing
To find out why most small/large business owners are not satisfied with their online efforts, we conducted interviews and analysis of case studies. It was clear that the reason behind this failure is lack of planning in place and a shortage of knowledge on what works best for a business in order to get results from the internet marketing effort they are putting in.
DigieTab – Your Virtual Brand Manager is an all-in-one Agency to manage your business' digital marketing.

Media Buying
DigieTab is offering a new way to advertise whilst saving money, time and gaining an effective presence in the market. We help companies establish themselves by creating effective advertisements that both engage the audience and deliver results.
When you partner with us, you get experts in all forms of digital media so that your campaign can be multi-platform, multi-marketing channel. We help to drive traffic and reach consumers wherever they are – online, offline or on-the-go. Our professional team of experts will work right beside you to develop an innovative strategy that engages today's consumer across the web and mobile devices. We create a customized plan based on your business needs rather than a one size fits all approach.