Client

Mama Hallouma
Brand
UI/UX Design
Art Direction
Visual Design
Creative DIrection
Identity
Interactive
Information Architecture
Interactive Design
Animation & Motion Design
Development
Prototyping
Front-end
Back-end
Analytics & Optimization
Who doesn't love Grandma's recipe? Imagine an online store that sells food made from treasured recipes that are so tasty and delicious! This is possible after we were commissioned on working on Mama Hallouma Grandma's recipe project. We developed a responsive and user-friendly e-commerce website featuring UI/UX design and art direction in a way that amazingly presents the visual and written content.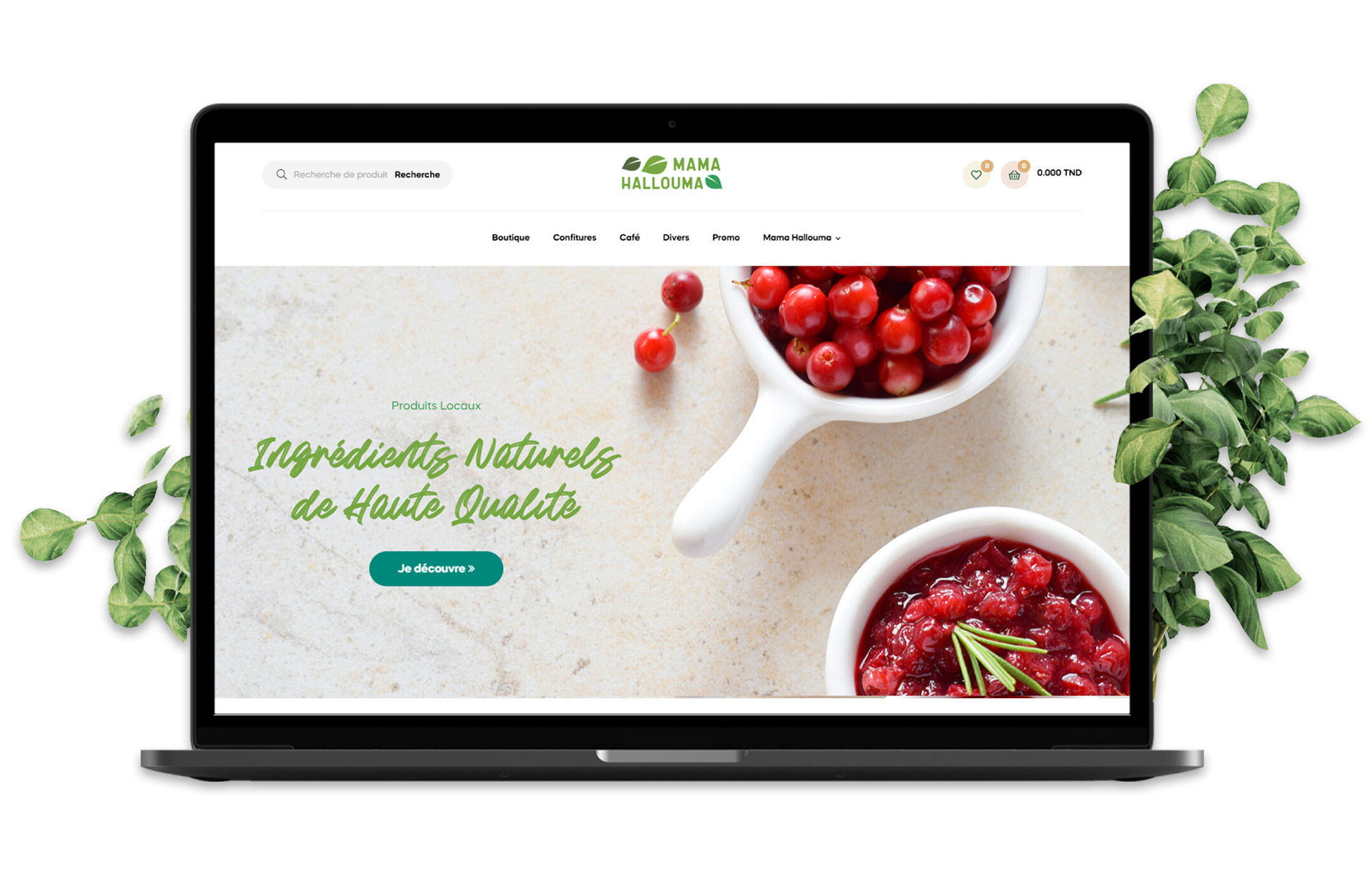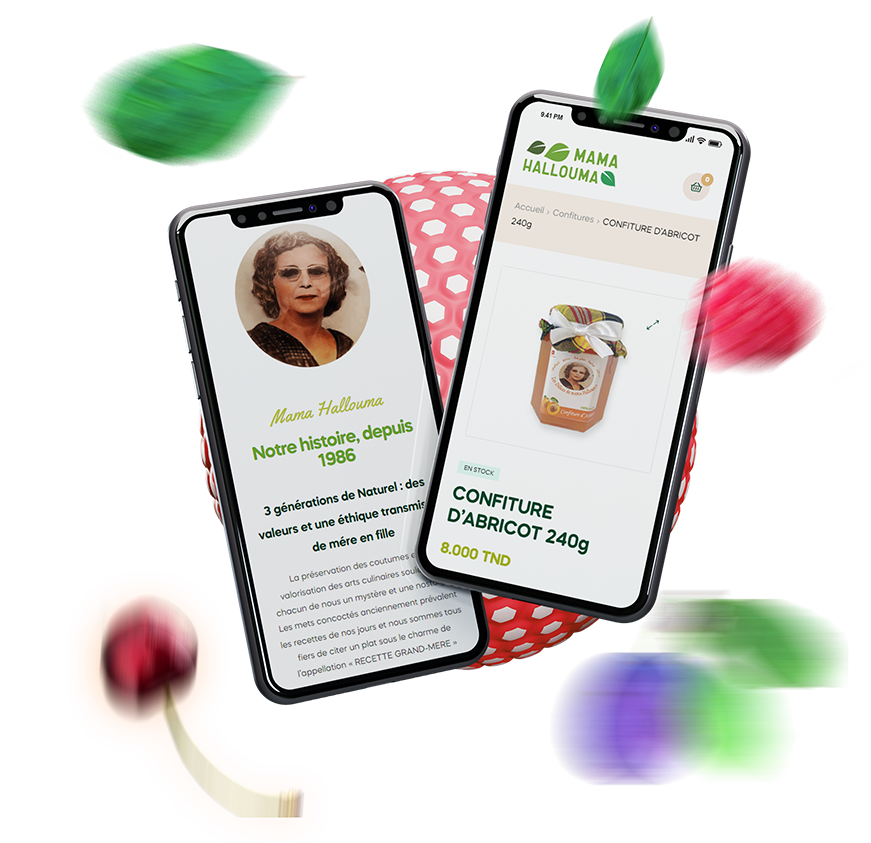 UI DESIGN
User-driven design & development
From concept to production, user experience was at the core of our decision making. Through understanding Mama Hallouma clients, target audience and users, we created an intuitive front-end design with clearly defined sections and smooth navigation. We used custom JavaScript libraries to create smooth transitions and preloaders, providing users with a more dynamic experience.
The use of interactive elements, animation and dynamic navigation provided users with a smooth and immersive browsing experience.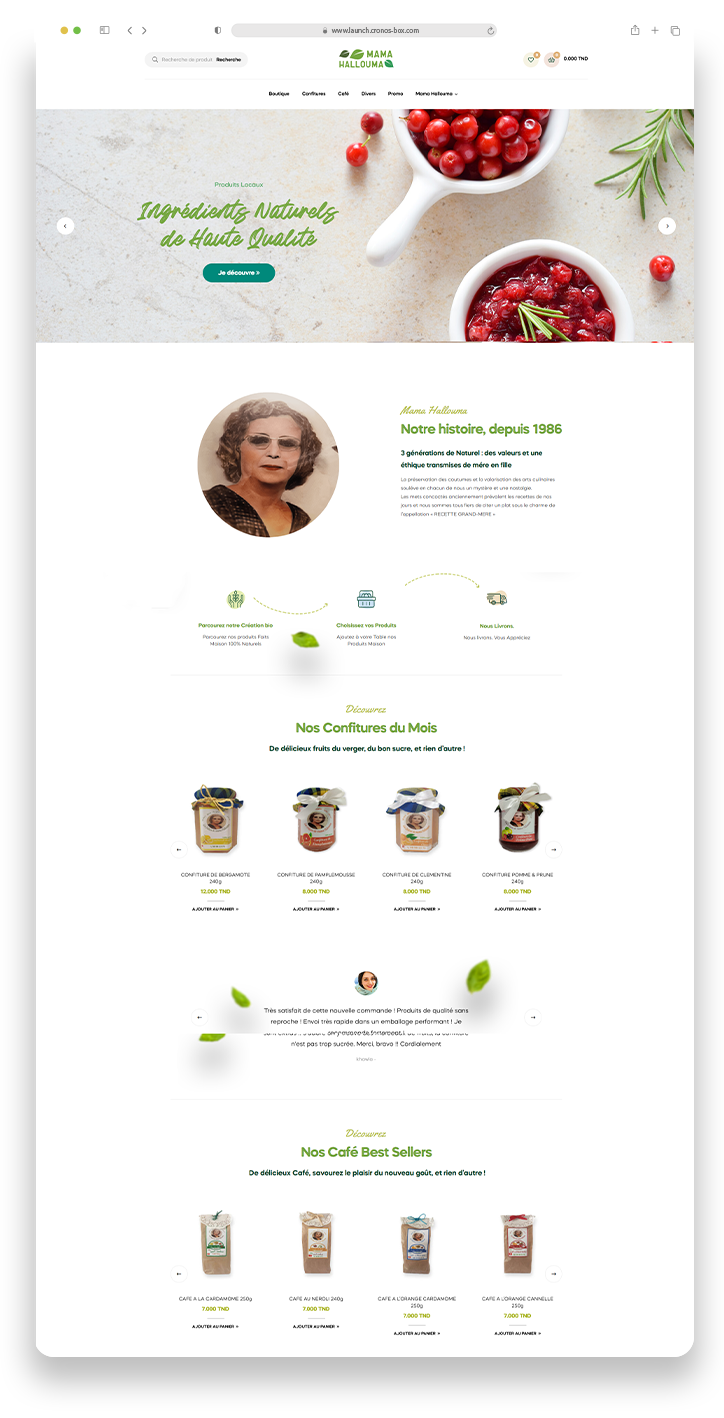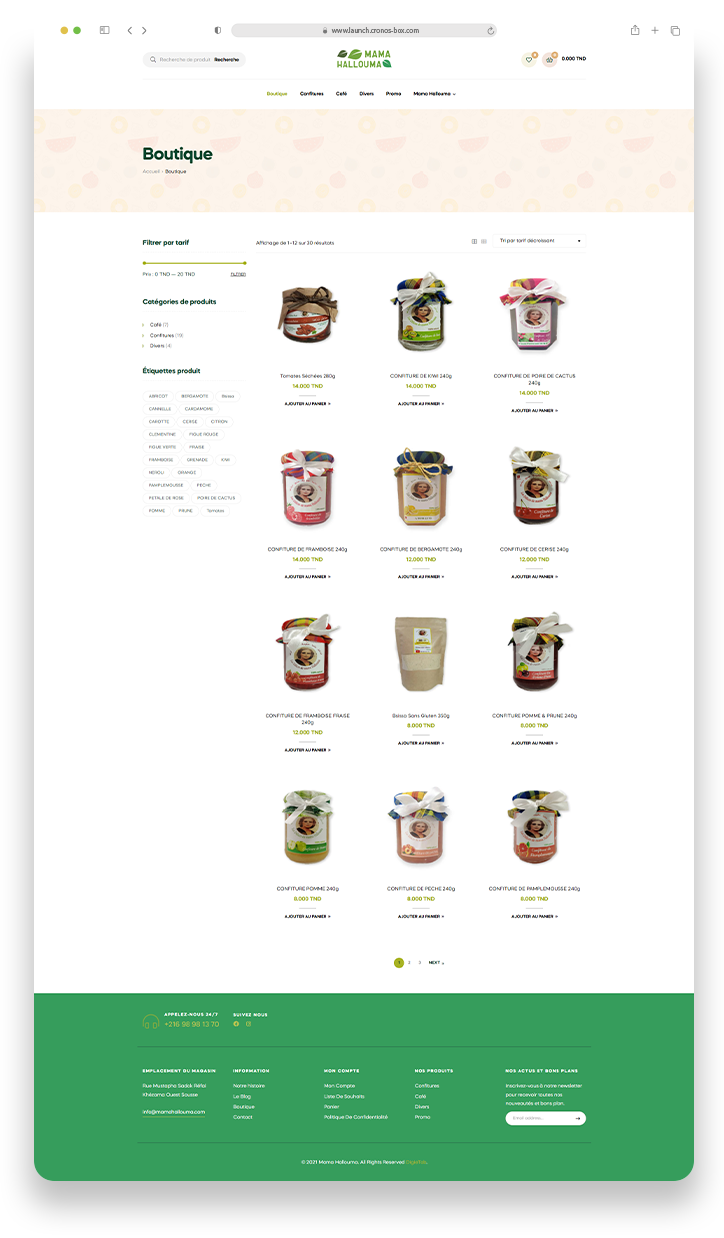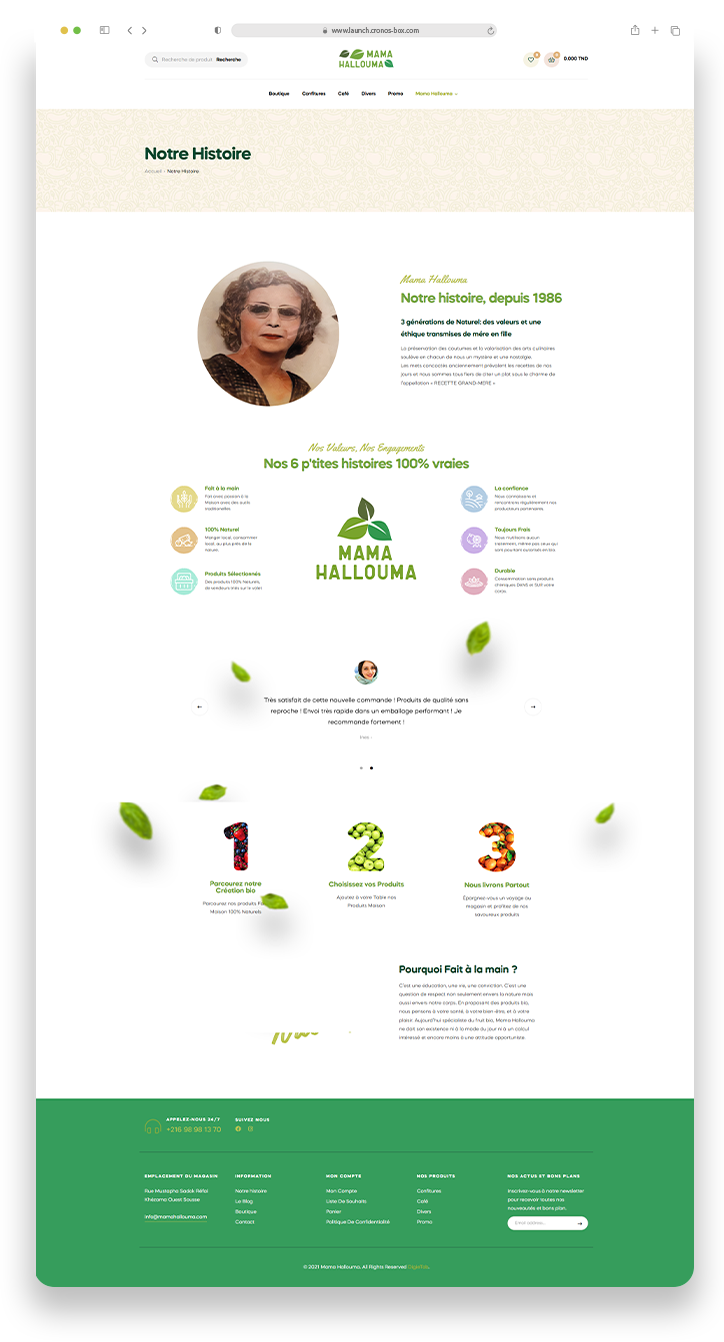 E-commerce Website design and development

We also made sure that the user-experience on the website is optimal by offering smooth navigation, prompt online ordering and various secure payment methods as well as ensuring that this digital store is fully adapted to mobile devices.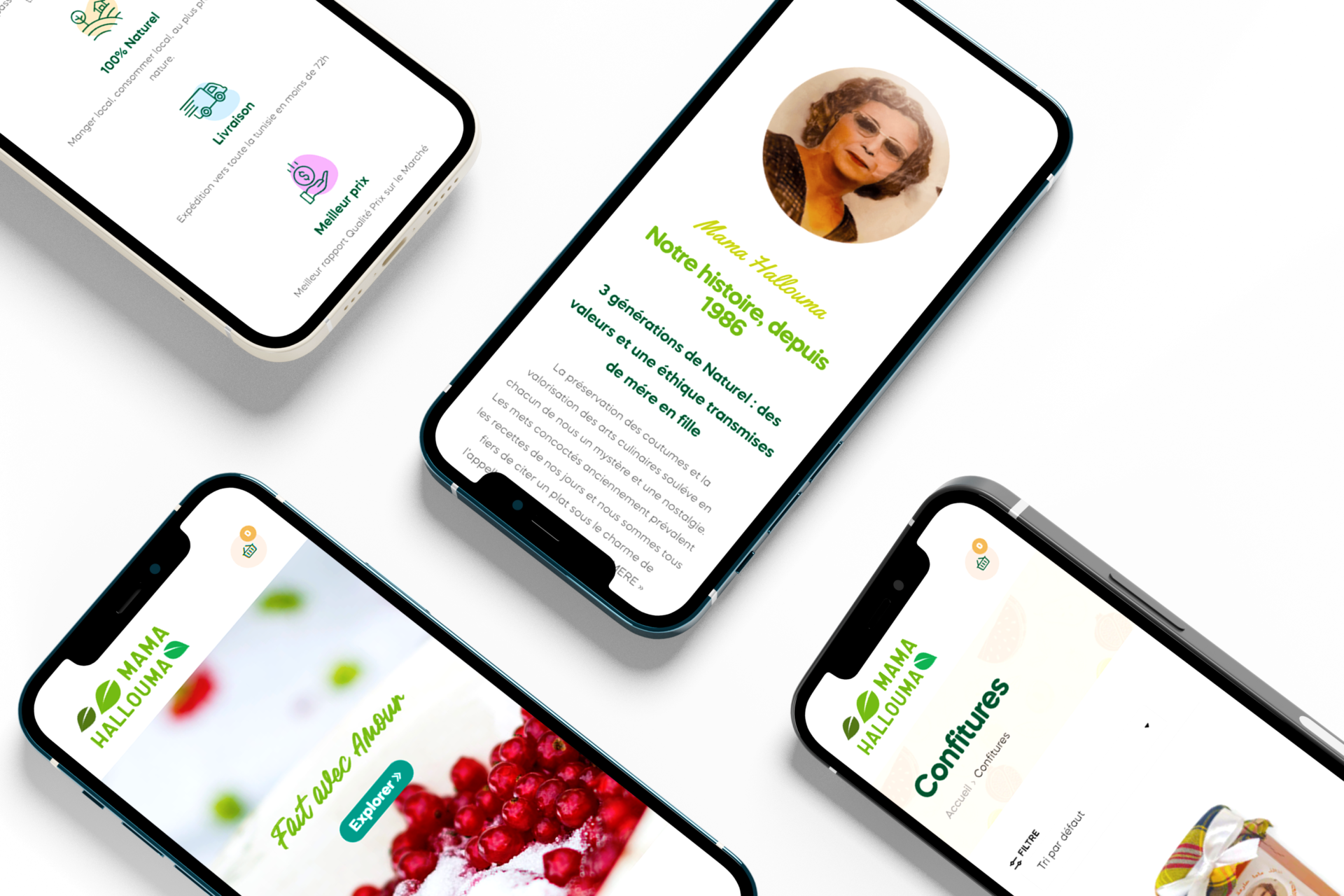 Mama Hallouma— A dreamy place where sugar meets your favourite fruits.