Client
BeStudio
Design
UI/UX Design
Art Direction
Visual Design
Creative DIrection
Motion Design
Strategy
UX Strategy
Content Strategy
Content
Engineering
Front-end
Back-end
Technical Consulting
When we worked on Bestudio project, our ultimate goal was to create a website that reflects the vision of the client. Thus after discussing his needs, we leveraged our expertise to develop a very user-friendly media portal that examines the challenges associated with the integration of immigrants in European societies in an effort to provide the right solutions to this problem. Our job was also to translate the ideas of the client into a clear, concise and quality content… In short, Bestudio was a total success.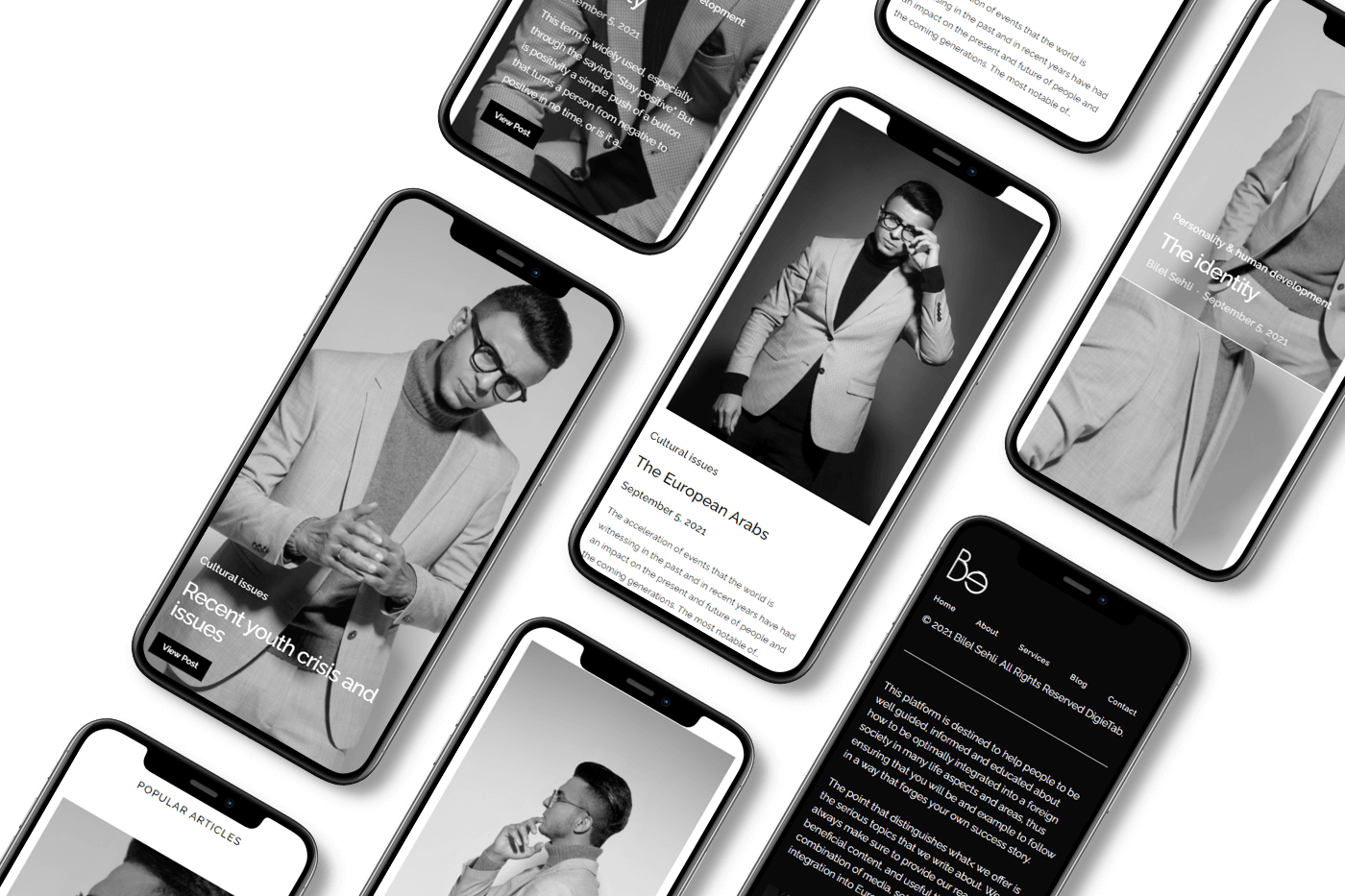 Balance
To achieve balance and cohesion,
DigieTab combined unique photography, infographics and motion effects for each individual project, resulting in a rich and linear flow. As a result, the platform lead to greater awareness within the target audience and different stakeholders, putting BeStudio and its work ethic on the map.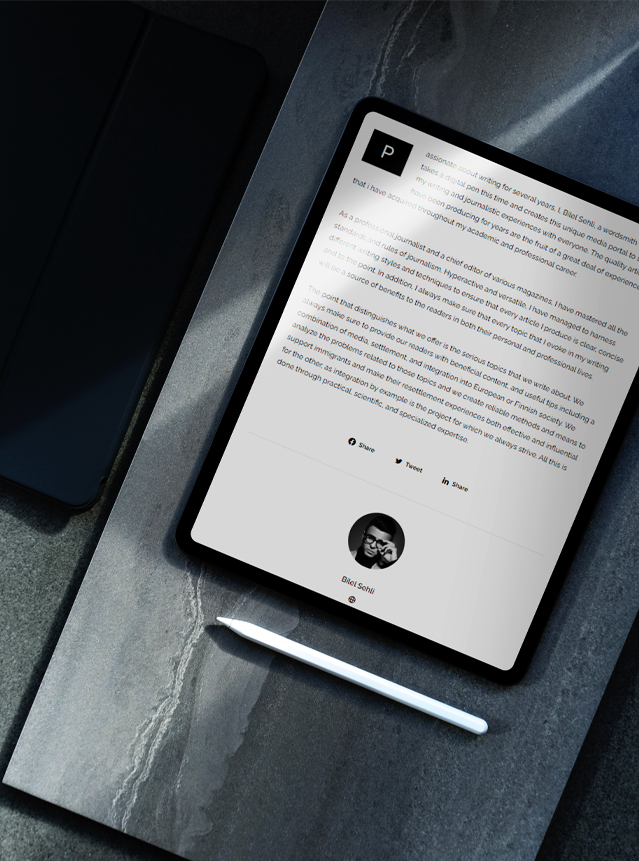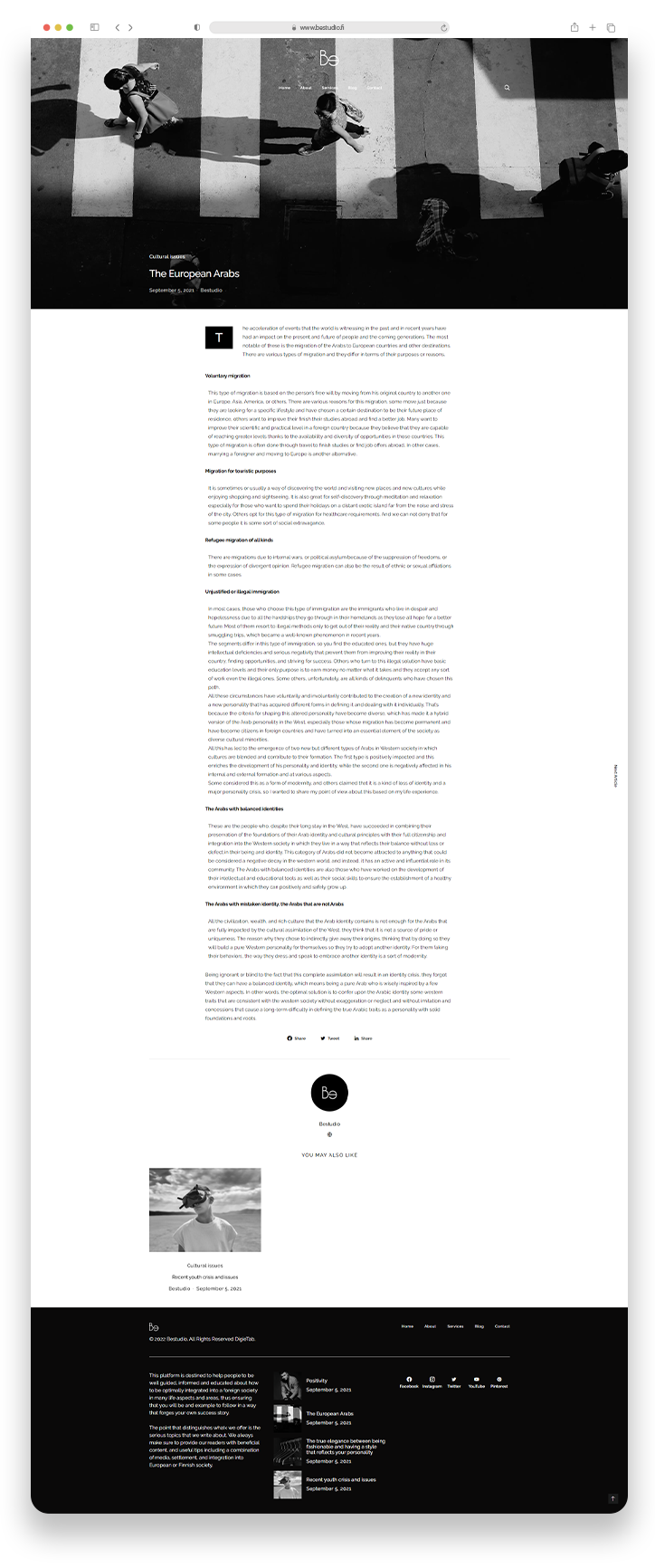 EXPERIENCE
Digital storytelling
The brief provided to us was clear; to accurately tell the stories of these projects. This focus shaped the idea of storytelling with web design. Through clever content placement, captivating photography and a thoughtful understanding of the user experience interacting with these stories led to an engaging user experience-driven website.